1670 views
South County Bounty Wednesday nights 8:00 PM

Before you ask why is this ride so late, STFU.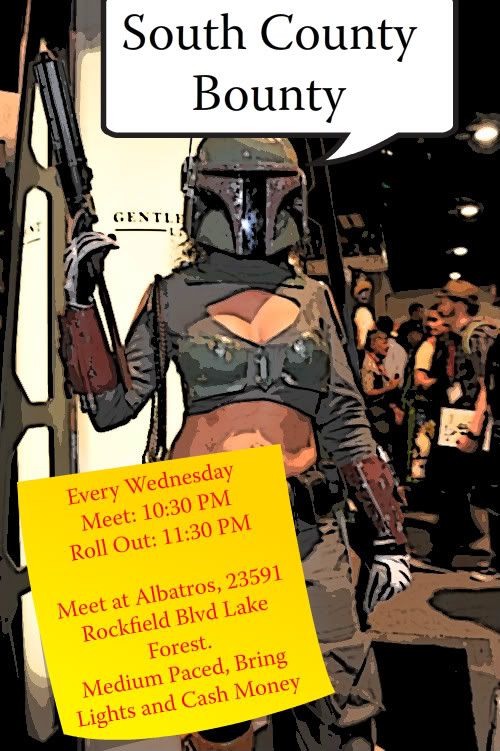 Fixed gear, Single Speed, Road bikes, Full suspension Carbon MTBs, are all welcome.




Meet at the original Albatros (Albertacos) in Lake forest. yes its the original all you fools in santa ana and costa mesa saying you have the original, your talking about albertos, not albertacos (only 2 of them and they rock your shit)

chill paced ride, wanting to average around 20 - 30 miles. There will inevitably be hills (south county bro, come on). we will most likely ride down to random hangout/grub spot and head back to meet up to eat some more. weekly destinations will change and are up for debate so throw out some ideas.

all you south county kids come out and rep, all you other guys come check the ride out.

Bring Lights! Helmets Recommended! Tools! Extra Tubes etc.! and cash Moneys!






btw this is what spot looks like. there will probably be no parking infront of it, dont worry you can park in the bowling alley parking lot right next to it.

BTW DO NOT cut in line at Albatros, or you will die.
Locked Topic
You must be a member to post in this forum